Porthgwarra #2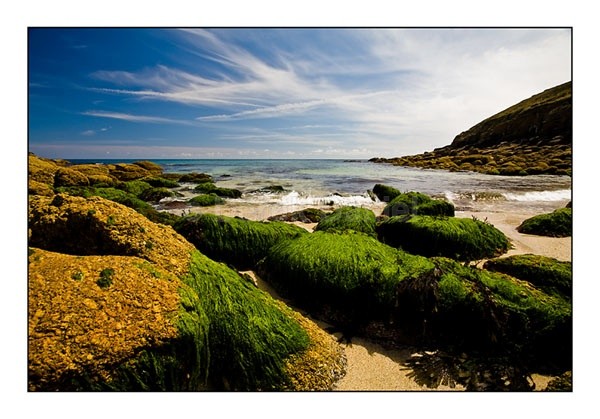 A superb , secluded Cornish Cove just under 3 miles southeast of Lands End. Porthgwarra is steeped in history and tradition - one time a busy fishing cove , now just one boat regularly works crab pots from here.
The cliff path leads away west towards Lands End (roughly 1 .5 hours walk) , and east towards Porthcurno (45 minutes) - both very scenic and dramatic routes !
Swimming is safe within the confines of the Cove - though strong currents run near the western point. You may hear a `moaning` noise in the vicinity ; this is the hydrophone on the Runnelstone Buoy which rides at its mooring one mile off Porthgwarra guarding the dangerous Runnelstone reef . The noise is made by the swell rising up and down in a tube on the buoy.