Crowns Engine Mines #2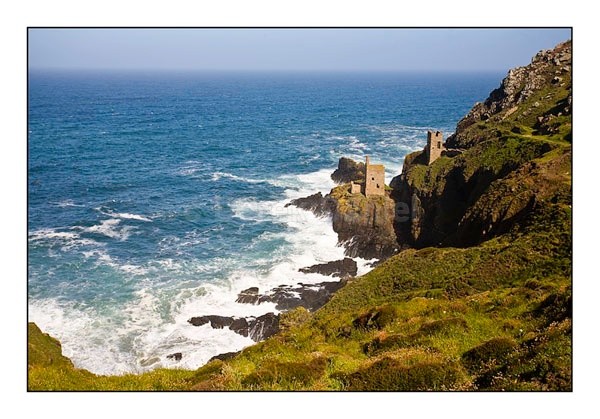 The Crowns are just a small part of the much larger Botallack Mine. At its busiest it had no fewer than 11 engines and employed 500 people. Most of the workings of the mine lie higher up Botallack Cliff, but today the Crowns are the largest surviving buildings. They were part-restored in 1985 by the Carn Brea Mining Society.

The lower engine was used for pumping and the upper one for winding. It powered the Diagonal Shaft which went down a total of 1,360ft (414m) under the sea. In 1865 the Duke and Duchess of Cornwall (later to become King Edward VII) visited the mine and descended down the famous shaft.